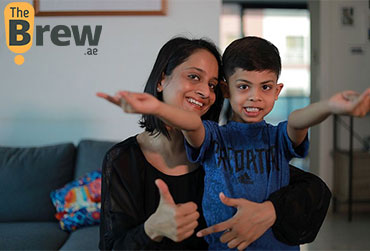 Thank you thebrew.ae for sharing this inspirational journey of Anila Gonsalves. From motherhood to becoming the creator of Fabulaa, she is on a mission to support those who struggle with simple daily conversations. people of determination- autism awareness - e-learning solutions.
Anila Gonsalves always knew that being a mother comes with its fair share of responsibilities and challenges, but little did she know that motherhood would also bring out the innovator in her.
This is her story; a mother who became an innovator with the creation of a mobile app, FABULAA. Her inspiration is her older son who, at two years of age, was diagnosed with autism.
Read Full Article Click Here