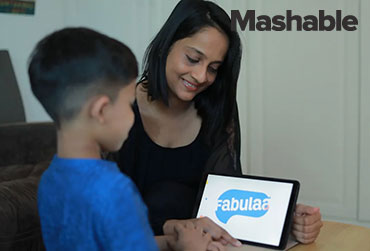 Autism Awareness Month: Fabulaa—an app for autistic children that help in better communication developed by UAE-based mother Anila.
Fear, denial, confusion, or even helplessness at times—the feeling of being a parent to an autistic child can be many. But the emotion of being there for them is alike.
This was the same feeling, Anila Gonsalves felt when her older son was diagnosed with autism at the age of two. A shattering moment for her, she decided to choose a different road map for her son's upbringing –that's when Fabulaa—an idea to make an app for autistic children came into the picture.
Read Full Article Click Here